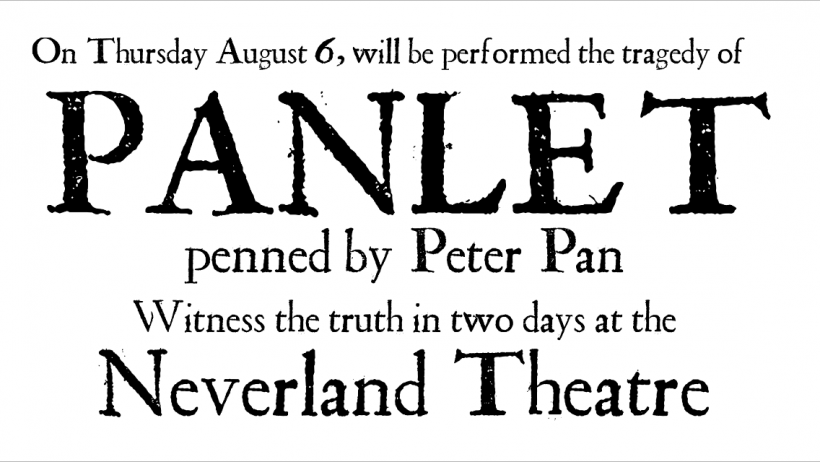 CASTING NOTICE
Auditions will be held tomorrow, Wednesday 8/5.  If interested, please contact Peter Pan on Twitter (@PetersPanels) and indicate which character you want to try out for.  No sides at the audition, simply prepare a monologue of your choosing.  Scripts will be distributed after final casting decisions have been made.
CHARACTER BREAKDOWNS
Ghost of King Pancules – The former King of Nevermore, slain by his duplicitous brother, Jas Vader.  The spirit of Pancules appears to his son, Panlet, in hopes that he will be avenged.
Queen Gwendolyn – King Pancules' widow.  Not complicit in her late husband's murder.  In danger of succumbing to her brother-in-law, Jas Vader's, romantic advances.
Jas Vader – Brother to King Pancules, perpetrator of murder most foul.  Usurper of the throne, and a contender for Queen Gwendolyn's heart.
Read Full Article on the Kensington Chronicle